January 15, 2021
Hi Guys we did get to open for a few weeks in July  and  august 2020 but that was pretty sort lived however the lake produced carp bigger than 50lbs on every week last year we had anglers in!!! Not bad they certainly are enjoying there holidays! A bit of an update for 2021 as […]
Read More about Covid Update
August 4, 2020
We were delighted to open at last after the long break and it did not take long for the lake record to be broken with this 56lb mirror. Shawn followed this fish up with another 50lb plus mirror for an amazing brace of 50's. Over the week he also had four other fish over 40lbs […]
Read More about First week open and Lake Record Gets broken!
July 13, 2020
Im delighted to say we are now open from 25/7/20 for those of you that have a week booked in with us. It has been a very difficult year for all of us and if you are not wanting to travel this year and have a week booked that is not a problem!! we will […]
Read More about C-19 Update
March 14, 2020
If you are booked in to fish the lake in the Months of April or May can you please contact us urgently as there is a good chance that the borders will get closed at some point or you may not fancy travelling at this time. You can contact us by email info@oakwoodfisheries.com We […]
Read More about Covid-19 Update
August 26, 2019
The common carp record has been broken for the third time this year as three commons now approach the magical 50lb mark at Oakwood Fisheries. This really puts us on the map in small water carp fishing in France as we will hold a full set of 50 plus fish with a mirror and a […]
Read More about Common Carp Record Falls Again at 48lb 5 oz
June 4, 2019
The month of May has been a great month for big common carp at Oakwood Fisheries. We were waiting for our fish 40lb plus common this year as we had 6 commons pushing 40lb last season. With an intensive winter feeding program and planned lake management the month of May has seen 3 different commons […]
Read More about Waiting for a 40lb plus common, now there coming along like buses!!!
April 23, 2019
We currently have two 50lb plus carp, a mirror and a leather in our lake at Oakwood Fisheries as well as numerous 40lb fish all mirrors but last season the commons were getting close to the magical 40lb barrier having had quite a few different fish caught around 38-39lb mark. So this season with our […]
Read More about New Lake Record Common Carp 47lb 5oz
December 2, 2018
 We had our last guests leave for the 2018 season at the end of October and the lake record was broken again on the final week. Paul banked this stunning near leather at a weight of 53lbs temped on a lake special boilie topped off. It marks a great season for us at Oakwood Fisheries […]
Read More about New Lake Record 53lb near Leather
September 16, 2018
Well the 50lb barrier was finally broken back in June, well done to Toby with this beautiful fish of 50lbs 6oz. And after all that wait another one of the high 40's popped up 3 weeks after at 51lb 2oz So now we have two different 50lb mirrors and 6 more high 40's that are […]
Read More about New Lake Record
June 4, 2018
Congratulations on his new P.B. to Peter who visited us in May. He tempted the 49lb mirror on a lake special fishmeal boilie fishing in swim 5. We have 5 fish now approaching the magical 50lb mark so this year should see our first 50lb fish hit the bank. We are taking bookings now at […]
Read More about 50lb Fish Exteremly Close!
December 14, 2017
At Oakwood Fisheries we are quite unique whereas we roll all our own bait on site fresh to order. Over the last 8 years this has gone from strength to strength with 70% of anglers visiting the lake using one of the lake special baits. The catch reports speak for themselves. We offer three different […]
Read More about Freshly Rolled Lake Special Boilies
December 12, 2017
Just a quick post to say well done too Henry who landed this beautiful two tone mirror of 47lb and absolutely smashed his PB by almost 20lbs! This year many PB's have been broken here with the average size of fish for the year around 30lb and 7 different 40lb fish out this year just […]
Read More about PB's Broken
December 12, 2017
Another season draws to an end at Oakwood Fisheries as our last guests depart and the fish get a well earn't rest. This season has seen 3 rods get dragged in through violent takes all were finally found using a spinner but Stephen our last guest had a surprise on the second to last day. […]
Read More about Rods Beware
December 11, 2017
Free WiFi is now available at Oakwood Fisheries around the large seated area for you to use on your trip thanks to a large external aerial that we have fitted.
Read More about Free WiFi
November 29, 2017
Holiday date: Sat 19th Sep to Sat 26th Sep 2015 Name of customer: 3 Number of anglers:  Luke, Craig and Lloyd Details of your catches: 35 fish up to 37lb 8oz New PB two times in the week stunning fish Your best tactics/bait/rigs: Fishing over beds of boilies Were the facilities what you expected?  Yes General comments: Lovely place, welcoming hosts and […]
Read More about September Is A Hot Month
November 6, 2015
It can be hot while you are on your holiday carp fishing in France but i am not just talking about the weather! September this year there were some great catches as the lake fished well with the temperatures still good. Best was 35 carp in a week ranging from lows 20's up to just […]
Read More about September Is A Hot Month
November 6, 2015
We have already started work around the lake this year on the planned yearly improvements at Oakwood fisheries and i am delighted to announce that with the aid of a digger you can now pass the whole way around the lake without having to go up any steps and the carp park has been moved […]
Read More about Path Now Goes All The Way Round The Lake
October 14, 2015
We had 3 generations of carp anglers turn up at the  start of July. A real family affair. Tom the youngest at just 11 was eager to get amongst the fish  as he witnessed Dad, Uncle  and Grandad bank fish. Im delighted to say by the end of the week he put a few on […]
Read More about Carp Fishing France – Youngest Angler At Oakwood Gets Amongst Them
February 23, 2015
Fantastic news the fish have arrived for the coming season we have introduced 25 new stunning carp all between 21 – 33 lbs a mixture of both commons and mirrors to supplement the existing stock. All the carp were hand selected and they are settling in well. you can view the stocking video on this […]
Read More about New Stocking 2015
November 20, 2014
With Winter on the way its time to reflect on another year passing at Oakwood Fisheries. The year kicked off at the end of March the fishing was really good early season, a long lost zip linear know as the "long one" returned to the bank after a 4 year absence at a new high […]
Read More about Reflections on 2014 at Oakwood Fisheries
November 20, 2014
The sun of a few weeks ago is a distant memory now the weather has changed but one group of anglers used the late September sun to there advantage. They enjoyed some great surface fishing and broke the lake record for a surface caught fish by over 2 pounds. The previous record stood at 44lb […]
Read More about Surface Record Broken
November 4, 2014
Ciaron fished the lake in September he had a great trip baiting and fishing two different areas of the lake. He hooked nine carp in the first 10 hours if he would have banked everyone he would have beat my own record of 8 in 8 hours unlucky mate theres always next time! I'd […]
Read More about Its Always Nice To Get Feedback Like This
June 2, 2014
May has been a great month this year with temperatures staying fairly cool and constant with no heat waves yet. The lake produced 40lb plus carp every week for almost a month, bought to an end the week Josh visited but he only missed out by ounces as his best fish was 39lb 6oz mirror and I must say […]
Read More about Month Of May Produces Excellent Results
April 10, 2014
Hi All, During July and August we are giving discounted prices for selected weeks during the school holidays. If you fancy getting away for a weeks fishing at a stunning lake with big carp in great condition carp and food to die for send an e mail to info@oakwoodfisheries.com titled Summer Promo. You can also take advantage […]
Read More about Summer Deals
April 10, 2014
Glad to say the weather has picked up in time to welcome our first guest of the season Ivan visiting for the first time. Ivan needed to get away from work and get the rods out after telephoning for a last minute trip. He had a great week banking 12 Carp from 20 – 36 […]
Read More about First Guest Arrives
July 30, 2013
Hi Guys I Thought I would Share my new PB float caught mirror of 36lb when I was tench fishing on a 1lb test curve rod, 7 lb line and a size 14 barbless hook! To say the fight was incredible is an understatement. To view the video clip go to you tube under http://youtu.be/aBTNvojkIsc
Read More about New Pb Float Fishing Caught Mirror For Me
July 23, 2013
I would just like to say congratulation to the 14 guests we have had break there PB's so far this year. Some anglers added over 20lbs to their existing records as they got amongst some of the bigger residents of Oakwood Fisheries. Mark Bartucci added " had my first PB on the second night and […]
Read More about Plenty Of New PB's
June 20, 2013
This year at Oakwood we welcomed our very first Stag Party here. The group choose Oakwood Fisheries in particular as they wanted to try and catch a linear mirror and they saw that our lake holds some very unusual pretty fish for France with at least 6 linear's and some fully scaled mirrors. I'm glad […]
Read More about Stag Party
April 11, 2013
Our first guests arrived on saturday only for the heavens to open and stay open for the majority of their trip accompanied by high winds and cold conditions made the fishing very tricky for our regular visitors pat and charlie. They did manage to land a few good fish topped off by these two mirrors of […]
Read More about First Guests Are Greeted With Non Stop Rain And Howling Winds and a 40!
January 22, 2013
Hi all we had some snow overnight and thought you might like a look round. As we go around the lake there are fish feeding everywhere!! Available on the video page or by clicking on the link     Winter Wonderland
Read More about New Oakwood Fisheries Video In The Snow
September 27, 2012
Steve visiting Oakwood for the first time had a trip to remember with back 2 back forties! The first came even before he had time to set his bivvy up in the shape of 2 scar at 44lb 4 oz almost 5 lb up on her weight last year then he followed this up with […]
Read More about Back 2 Back 40's Biggest Brace Every At Oakwood Fisheries!
September 20, 2012
Just a quick congratulations to Charlie who broke is PB with this 35lb 8oz mirror. he also added another two thirties and 6 twenties to his haul. Charlie was using Premier Baits Matrix rolled as dumbells onsite where he was sure gave him the edge. Well done mate!  
Read More about PB For Chaz
August 12, 2012
There seems to be a tone this year with anglers returning for another visit and having a great weeks fishing. Davvy was no exception on his first trip to Oakwood a year ago he was fairly new to fishing and learning the lake and managed to catch a few upto 29lbs. On his second trip he […]
Read More about New PB And Great Week For Davvy
May 24, 2012
This year with have received abnormal rainfall like in England and it has been playing havoc with meal times at Oakwood Fisheries! We have a large seated area already at Oakwood where our quests enjoy their evening meals but this year just as we are about to serve dinner it always seems to rain so a […]
Read More about Lots Of Rain Calls For Covered Seated Area!
April 26, 2012
We have been working for 3 months now and im pleased to say that all the swim work is now complete. All the swims are now fully bark chipped and wooden fronted. It's been a lot of hard work but well worth the effort. We began by digging out the swims and levelling them and […]
Read More about All The Swims Finished And Looking Great In Bark Chip
April 9, 2012
The first guests of the season have arrived at Oakwood Fisheries… And it didn't take long for Rob to obliterate his PB twice on the opening night. Rob started with a mirror of 32lb 6oz mirror! And then he followed it up 4 hours later with a fine 36lb 12oz specimen adding almost 21lbs to […]
Read More about First carp of the season
January 15, 2012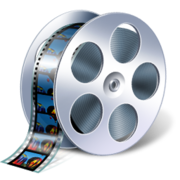 Thought you might like to see this video of what fishery managers get up to when the guests leave. No, we are not putting our feet up in front of the fire!!
In fact this is the only real time when we get chance to make improvements around the fishery. Here I am proving things don't always go as planned as we start work to renovate the swim fronts!
Read More about Tree felling for swim fronts at Oakwood
December 29, 2011
All the anglers have now left for the season and it's time to start making improvements around the place. We have already been busy creating new paths and path widening through the woodland. A real advantage for any fishery owner is the use of a mini digger. If I could rewind time back to 4 […]
Read More about New path construction and 2012 work schedule at Oakwood
December 9, 2011
I have just finished making a large table to seat our diners here at Oakwood fisheries. The old pub style table we had been using previously was aging fast and also a bit small to accommodate 4 anglers, as the food package has become very popular with our guests as news has has spread of […]
Read More about Adding to the facilities at Oakwood
December 2, 2011
I'm delighted to announce that all the work is now complete to the new swim at Oakwood. Construction started last November when I cleared the overgrown area and cut the trees back. The lily pads were next, these were removed in May. The digger then arrived on site in August to remove the large reed […]
Read More about The new swim is ready at Oakwood
November 10, 2011
Moving into the autumn months we began work to the final area of the lake that had been left un-touched until now. It had become a vast network of lily roots and weed beds during the last 100 years, so we had our work cut out! The weed beds cannot be tackled until the lily […]
Read More about More lily pads removed at Oakwood carp lake
July 24, 2011
We've now started the work to create the new swim, The Hole. We felt that Oakwood would benefit from a further swim to give the anglers more space and choice. The bank was cleared and cut during the winter period and now we've set about removing the lily pads from the swim. Whilst diving we […]
Read More about Work on the new Oakwood swim begins…
July 17, 2011
Well last week saw another junior angler arrive at Oakwood Fisheries in the shape of James Whittaker accompanied by granddad Paul. In short James had a great week beating his personal best 3 times in the week and so coincidently did his granddad Paul. Young James set a new junior record of 33lbs 10oz which […]
Read More about 2 perfect linear's topped off by a new PB and junior record at Oakwood
June 25, 2011
We have decided to put in an access road leading from the car park to the swims. This decision was made to further improve Oakwood Fisheries, as the modern day carp angler comes equipped with everything but the kitchen sink! So no more back breaking walks here, you can drop off your tackle directly behind most of […]
Read More about Car access to swims now possible at Oakwood carp lake
June 21, 2011
I had been looking at putting a new swim in at Oakwood where a large bed of lily's had been residing for some years. We have 5 swims already in place 2 being able to fish as doubles but I felt we needed another one to give our guest the option of a move should […]
Read More about A video preview of the new swim at Oakwood – "The Hole"
April 6, 2011
The weather has been fantastic this week making the carp very active, I think they have been having a secret competition of who can jump the highest out of the lake! As well as the usual sun bathing with the early season weather we have out here. I wonder why more carp anglers don't venture […]
Read More about Dan's Blog – French carp are catchable in March
March 29, 2011
We are well into March now and I wanted to check the condition of the stock to see if the fish had wintered well, so I decided to dust the rods off and enjoy an afternoon in the summer like sun. I decided to fish the end swim as this had seen no introduction of […]
Read More about Dan's Blog – the capture of the Black Common carp
March 22, 2011
Well this is my first entry on the new blog it should provide a good insight into the day to day duties of a fishery owner. It's not going to be all fishing though… there will undoubtedly be a few visits to watch Moto GP being one of my favourite distractions in life, in fact […]
Read More about Dan's Blog – Harley the cook dog!
March 14, 2011
Dan takes us a walk around the lake in March 2011. Even in its winter clothes it's apparent just how beautiful the lake is… and we even see some cruising carp!
Read More about Dan's Blog – the diary of a carp lake owner
February 6, 2011
I bet if I was stood in a room with 100 carp anglers there would be 85 hands up in front of me by now. It must be most anglers dream to have there own fishery whether it be at home or abroad. It certainly was my dream as a boy to have my own […]
Read More about Hands up who's thought about buying a carp lake in France
January 15, 2011
I'm please to report that the 30 new fish we stocked in November appear to be settling in to their new surroundings well. We have suffered no losses and now that the ice and artic like conditions have left us the winter feeding program is back in place and the fish have their heads down […]
Read More about New carp stock settling in well at Oakwood
December 11, 2010
I am pleased to announce that we have just stocked a further 30 carp into Oakwood Fisheries. All the fish were between 25 – 41 lbs and were stocked in the falling snow! Many fish of over 30lbs were carefully released into the lake and were all hand picked. A mixture of both mirror and […]
Read More about New stock arrives at Oakwood carp lake
December 11, 2010
Here's a video Dan, the Oakwood owner, shot of his recent stocking. You can find the details of what was stocked in the post directly below this one.
Read More about Oakwood carp stocking video